On March 28th we had dinner with 20 purchasing managers in the majestic Maurick Castle in Vught. The authentic building dates from ± 1400 and was not supplied with electricity until 1914, something that is fundamental in our society of mobile devices and the Internet of Things after more than 100 years. Would the same apply to Artificial Intelligence (AI) in 100 years?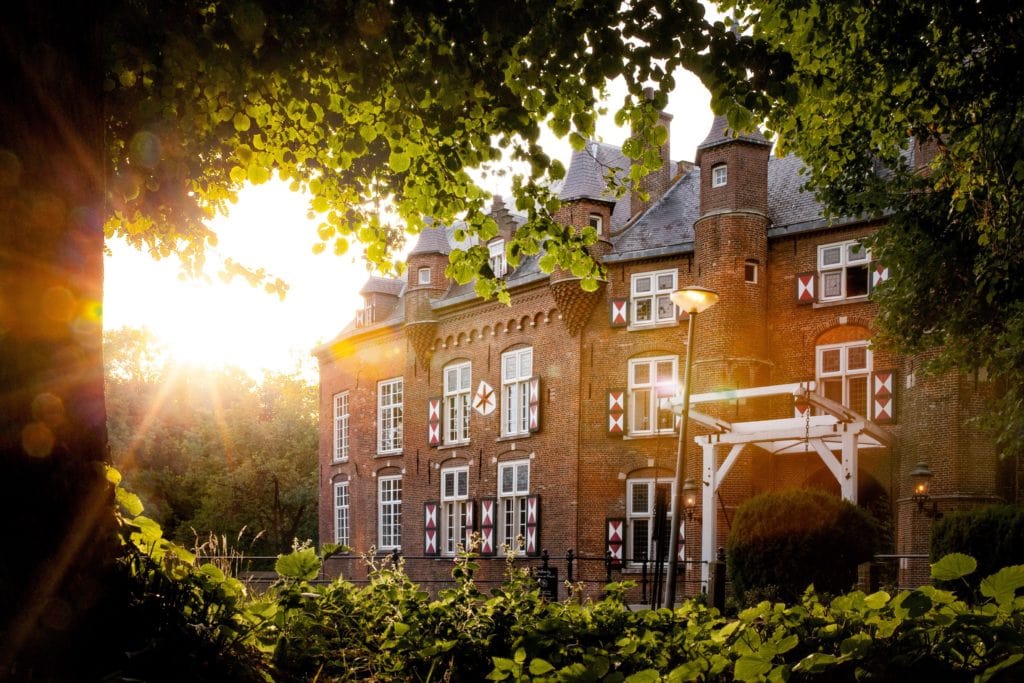 Absolutely! Stating the obvious here: AI is not new, the technology already has an unprecedented number of applications and is expected to be mainstream technology in 5 to 10 years (Gartner, 2018). A large part of the public is now familiar with smart chat bots - for example, when having online interaction with KLM - in which Natural Language Processing (NLP) plays a major role. The commonly used Spotify has a Machine Learning algorithm to extract your "taste profile" and predict new songs for you. Much is also known about self-driving cars that use Computer Vision to analyse moving images and thus inspect the roadway. All of these are examples of AI-applications.
What about the application of Artificial Intelligence for procurement processes? The use of AI is also not new for the procurement function. We know the example of automatic spend classification (since 1998) and we see growing applications for sourcing events, contract management, during negotiations and for invoice processing.
Yet, we still see few AI applications in the daily practice of procurement professionals. There is still a lack of knowledge and awareness about both the possibilities and challenges of using AI. That is why we chose the theme "The impact of Artificial Intelligence on procurement" for the annual Food4Thought-event and has specifically presented the essence, possibilities and challenges of AI towards the procurement managers present. We have also shared use cases for procurement. We were assisted by Heroes, thought leader in the field of AI; their team inspires and guides organisations around innovative AI-applications.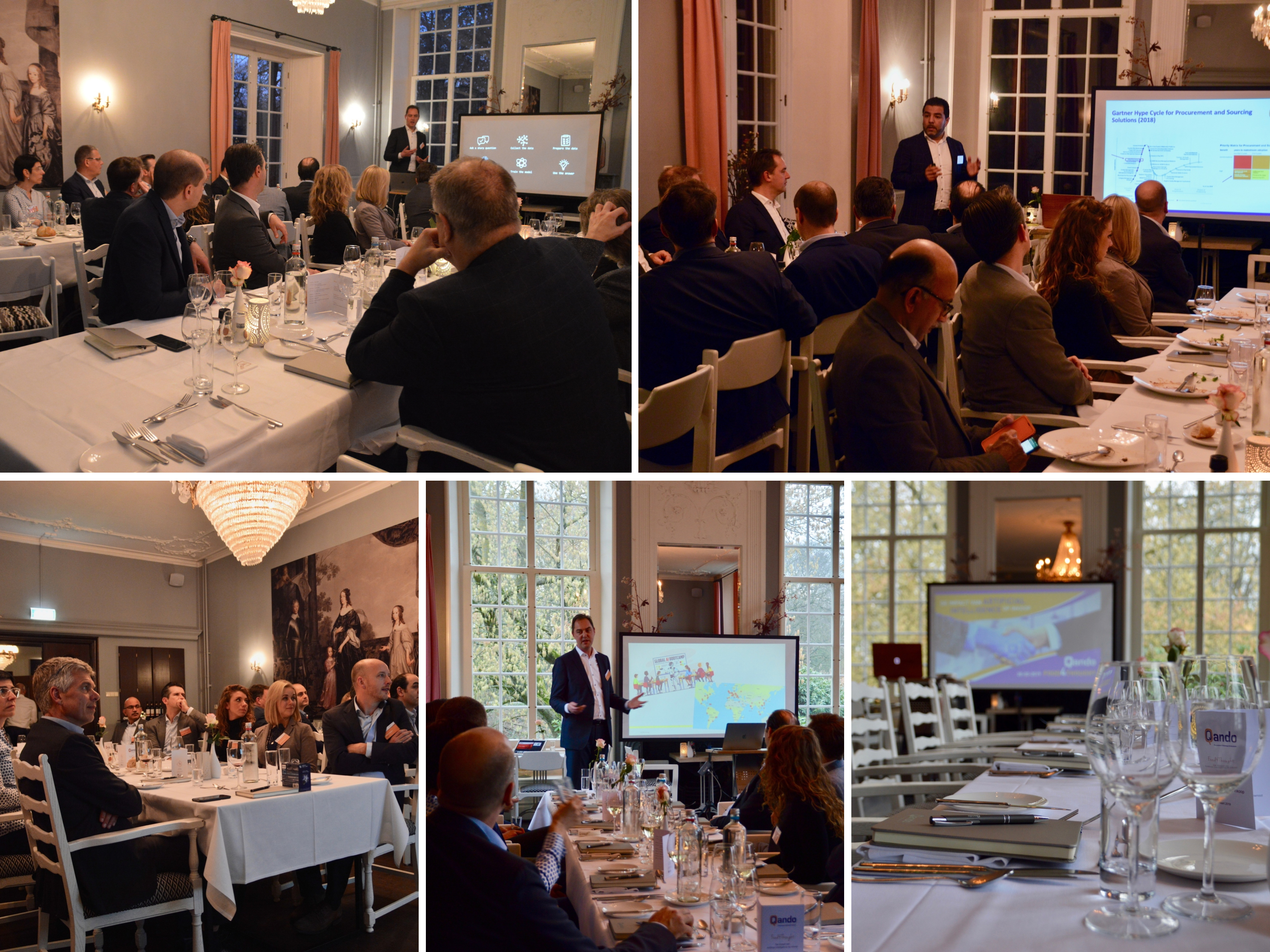 The role of procurement professionals
Many people fear that AI and robots will take over the work of professionals. Nothing could be further from the truth, and that certainly also applies to the role of procurement professionals. AI will, however, substantially change the work of the procurement professional. Man and machine will complement each other and ensure that repetitive tasks are taken over by machines / software, so that the procurement professional can focus on (strategic) tasks that add value to the process.
An important part of the implementation of AI within the procurement function is having the required skills in-house. Procurement professionals who lack the required data science and logical skills will find it difficult to recognize the opportunities and limitations of applying AI within procurement. If an organisation does not have the required skills, this role must be added. If the size of the organization does not allow this, it is important to free up time and budget for training the current team.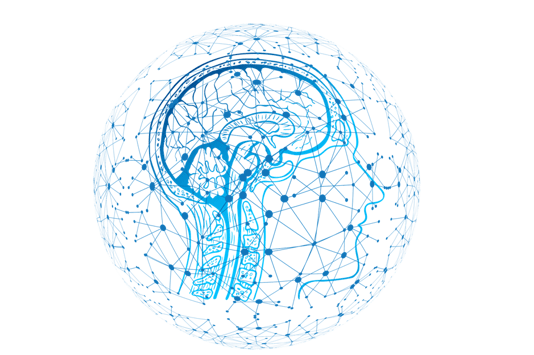 Impact on procurement processes
AI gives you clean, normalised and correctly classified spend data; a big relief when you are currently experiencing the opposite. In addition, AI identifies the best sourcing opportunities, performs the analysis between on-contract and off-contract spend and - this is a huge opportunity for the purchasing community - the ability to benchmark procurement categories with other organizations.
You can also consider AI as your "buddy" during sourcing processes. AI generates a suitable RfX and advises you on the content, interpret interactions with suppliers, can provide simple answers and provides analyses based on set selection criteria.
For contract management, AI automates risk management and adds value during the contracting cycle through reporting and analysis using algorithms whereby follow-up actions can be activated automatically. AI offers support when creating a contract, for example when choosing the right conditions. AI also manages workflows for meeting commitments and to track current status. This minimizes the risks and loss of value of contracts.
Errors from suppliers have far-reaching consequences and sometimes it is difficult to reveal all information. AI has a preventive role in this and makes better supplier selection possible through rapid analysis of supplier related data; for example, translating the impact of a natural disaster when factories of suppliers are located in that area. AI also has the ability to conduct simple conversations or answer simple questions from suppliers through chat bots.
The Purchase to Pay process can be greatly optimised with AI. One can think of automatically classifying products in catalogs, making intelligent proposals for merging orders, automatically validating incoming invoices and speeding up the P2P-process through the use of chat bots.
Virtual procurement assistant
The latter is one of the most concrete possibilities for the application of Artificial Intelligence, also known as a "Virtual Procurement Assistant". By offering intelligent support during the ordering process, the orderer is helped quickly and well, the number of questions on the purchasing desk is considerably lower, the off-contract spend is greatly reduced and the invoicing process is fully automatic, meeting the desired compliance requirements.
Source: Procurious, 2018
AI Explore workshop
Would you like to know more about the deployment of a Virtual Procurement Assistant? We will host an AI Explore workshop on May 9th and during this workshop we will jointly investigate whether and how the Virtual Procurement Assistant can be deployed and what insights and benefits this can bring to your organisation. Please visit this website page for more information.

Reader
We have written a reader that elaborates on the essence of AI, the impact on procurement, presents use cases for procurement and provides insight into the steps you need to take when applying AI in your own organisation. Click here to download the reader (Dutch).